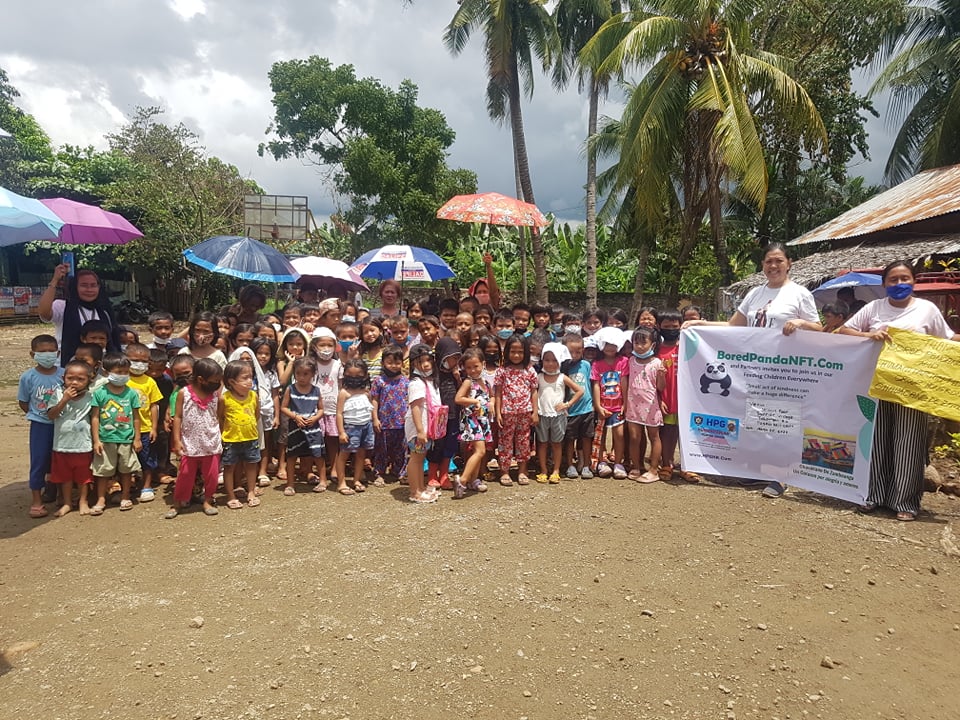 Volunteering is a good way for citizens like us to offer some help to those in need, right? Having the ability to give back and bring a good impact change in someone's life is an act of kindness that can lead to positive outcomes. Securing good nutrition during the childhood phase is vital to achieving children's full growth, wellness, and development. We cannot deny that malnutrition is a tough case problem case to solve even up to this day. Sadly, it is common in children that are caused by insufficient food intake or an inadequate diet.
With this, the whole team planned to do a feeding program last March 25, 2022, as our way to give back and more of the reason is helping to put an end to this global problem. Our team have decided to partner with Chavacano de Zamboanga Un Corazon por alegria y amores and gathered 100 children from urban poor areas in Zamboanga City Philippines.
Every month, hundreds of people are fed by our dedicated team members who cook and serve nutritious and filling meals. We also work collaboratively with various groups to source and supply ingredients for the meals.
The team also want to help people in earning a living from their produce. Our food program is aiming to contribute to ending the hunger problem and ensures that the local communities have access to healthy, locally and sustainably made food. Our group members always ensure that they are able to serve nutritious meals to the selected area where help and assistance will be given.
The food program was successfully done and if it were not for the help of the whole members, our team community partner Chavacano de Zamboanga Un Corazon por alegria y amores, and the cooperation of the people in the area, the food project will not be as effective as it was.
Having common humanity is what the group embodies. That is why the team came up doing a food program project that entails seeing or feeling one's own. Rather than isolating ourselves from them, we consider and try to view ourselves that we are part of the community.